Blizzard has announced that Diablo 3 will have 5 character classes, so if you are like me you need to know what the other two are.  Since Blizzard is gay for big announcements it is likely we won't find out the next class until BlizzCon, and even then it is not a guarantee.  So we can do the next best thing, speculate without a rational basis!  We do know that according to D2 the classes would basically fall under the categories of all combat, all magic, some magic mostly combat, ranged, mostly magic some combat.   Going off that we can assume what kind of classes are going to be in the next addition of the series.  The current classes fit into that style with the barb being all combat, wizard being all magic, and the witch-doctor being mostly magic but a different type of cool magic with some combat aspects.   So let's look at other possible character classes that fit the RPG character mould and have the background to suit.
Knight
Monsters have popped up all over the world and have started attacking a killing everyone with no real direction or organization.  You are a king/noble/warlord and all of a sudden your populace starts bitching about this latest turn of events.  So what do you do?  You send out your loyal knights into the countryside to smackdown some demons and get everyone off your back of course!

 This is on the basis that the game probably needs a secondary combat class, not as powerful as the barb but can hold its own in a fight.  Usually a class like this is boosted by party-friendly abilities like the Paladin from D2, or low level magicks like the Druid.  The Knight is possible because considering the World of Sanctuary, the region of Westmarch is yet to be included in the game or have any characters included from there.  We know from Diablo 1 that Westmarch was a kingdom that King Leoric warred against and thus would most probably have knights that are now travelling throughout Sanctuary killing monster where they can. 
 However this would probably be too close to the Paladin, they'd look similar although the Knight would almost definitely be white.  Besides if they did they would have to find some way to compensate for the lack of combat prowess of the barb which would probably led back to them being a Paladin with a different name, and skin.  Furthermore, the addition of sexes means that it is unlikely that female knights will be included as it has always been a more traditional thing for men to be knights and while I think that girls look hot in full suits of plate mail (thank you Soul Calibur 4 for backing me up here) it might not appeal to everyone else.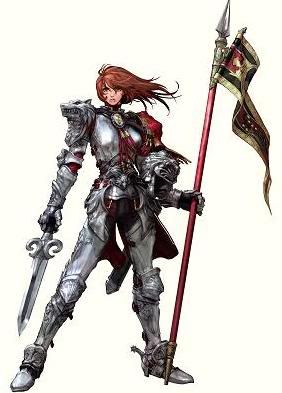 While I doubt a Knight is one of their other characters, the history of Diablo games and the action/RPG genre in general dictates that there must be a character who is 70% melee, 30% either magic or support.  Still background-wise they definitely have the potential o be included but it'd like to think Blizzard has more class than to outright copy the Paladin.
 Likelihood – 3/10
 Daemon Hunter
 For most of your life you have grown up in the world of Sanctuary, however in the last few years demons have been all over the place terrorizing the local villagers.   The entrepreneur in you sees an opportunity to make some money off of this, while the badass in your wants to see just how tough these demons actually are.  So you flip off a poster of Van Helsing and go out in to the world to start busting up demons wherever you find them.
 This character class has a lot of potential for awesome.  Images of a dude with armour on under a massive cloak with a long sword and a crossbow is what I get when I think of this concept.  Blizzard could 'borrow' a lot of inspiration from the witch-hunters/inquisitors of the Warhammer universe.  Background wise it would make sense for professional demon hunters to be roaming the land of sanctuary dealing out justice to whomever they feel deserves it.  Game wise they could be focused on close combat, but have a variety of spells to counteract demons and monsters, maybe even summon or control them in some respects.  Plus their grim sort of nature would fit in well with the style of the game.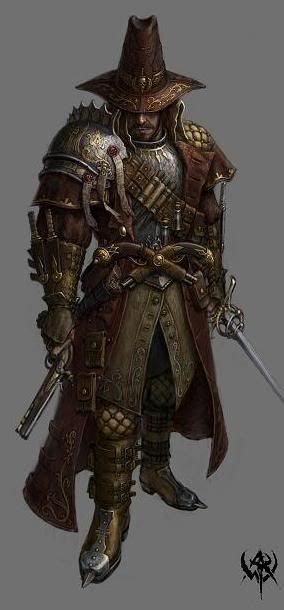 I can't see too many disadvantages to this idea.  They fit in well with the Diablo theme, they make sense background-wise, and they could play with a distinct style.  Not to mention the female versions would be amazingly hot.  They would be much more combat orientated then a necromancer and not as summon-heavy as a  witch-doctor with ranged options and probably even spells that offer protection benefits to the rest of the party.
 Likelihood – 8/10
 Angel
 Demons have broken the ancient pact that states the forces of heaven and hell can't directly invade sanctuary so now it is on for everyone.  Not to sit idly by like jerks, heaven sends down its own angels to fuck up the demons' day.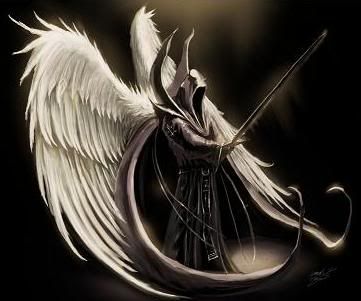 This concept is awesome.  Awesome to the max.  I think most of us want this to be a character class.  Glowing wings, hooded cloaks, shining suits of armour, the entire concept of playing as an angel just oozes appeal.  Background-wise it could work as now that hell is invading, the forces of heaven descend to try and stop sanctuary being consumed by the forces of evil.  In game terms Angels would again be melee orientated with a range of anti-demonic spells and abilities.  Using their wings in combat as well as their weapons would also greatly appeal to anyone who gets boners for wings.  Female Angels would give rise to some much fan-made porn you will probably need an external hard-drive to store it all.  For educational purposes.  Female angels are present throughout Christian mythology so it is not out of the question.
 On the other hand, the inclusion of angels would also be sort of nerfing them.  Having the protectors of the heaven forced to complete the menial tasks that will be the early act quests would seem kind of silly.  "You there, immortal angel.  Could you please kill the horrible monster that is scaring our cattle?  kkthnxbye."  It wouldn't fit in well with the epic image angels have.  Similarly with characters levelling up, an angel that couldn't defeat the first enemies you encounter in the game like zombies would be kind of a pathetic angel.
 This idea has incredible potential, and I'd imagine would have been a serious consideration for Blizzard depending on which way they progress the storyline.  Once again a melee/magic/support role could be filled quite well by Angel.  However it could almost be too awesome and we could see battle.net servers clogged with Angels.
 Likelihood – 7/10
 Bandit
 If one looks at the map of Sanctuary there is a pretty big desert waste to the north of Kurast.  It is fairly safe to assume that tribes of nomadic people live there who weren't fucked up like the residents of Aranech.  Stereotypical nomads are usually bandit-type people that ride horses, shoot bows and arrows and steal things from wealthy, fat Sultans.  Now that the world is in chaos these people see an opportunity to save their lands form monsters and steal some really awesome stuff as well.
In terms of design bandits would probably be of Arabic-decent covered in robes with a bandana over their face and a very Arabian Nights-esque feel to them.  This would work well in terms of both a male and female version of the character, mainly cause it bandits generally can be from either gender.  This class would play sort of like a cross between assassin and amazon, using ranged combat and a whole bunch of other sneaky tricks to bring down their enemies while staying out of frontline assaults.  This presents a wide variety of possible skills they could have, form ranged to stealth, even traps of some sort.  Poison would also be a good tool for them to use considering their combat style.  They would fit in well with the feel of the Diablo world and could be developed a fair bit seeing as though the area they are from is relatively unknown in the Diablo universe.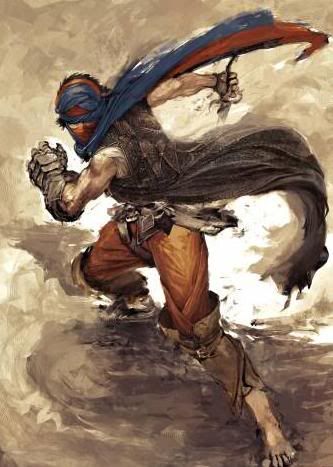 This class could be considered too close to the assassin if they include traps as a category of their skills.  Other than that the class seems to fit well in terms of background and style of play.  It would be interesting to see what Blizzard decides to use for the ranged class, but as of now this is all I could think of them using due to the fact both bow-heavy groups in Sanctuary have already represented.  I doubt the Amazon would be in the game again, with the barb already there it would be too similar to D2.
 Likelihood – 7/10